South Haven, Michigan is known for having some very nice beaches, I've even heard among some of the best in the whole country.  The National Blueberry Festival is held here as well.  I haven't been to the latter and I've only seen the beach when I decided to drive by it and go *shrug* hey there's a beach.  Some sand, some water, man those are everywhere!  I'm here for the race track.  Just a few miles outside of town is one of the most accessible race tracks in the country, GingerMan Raceway.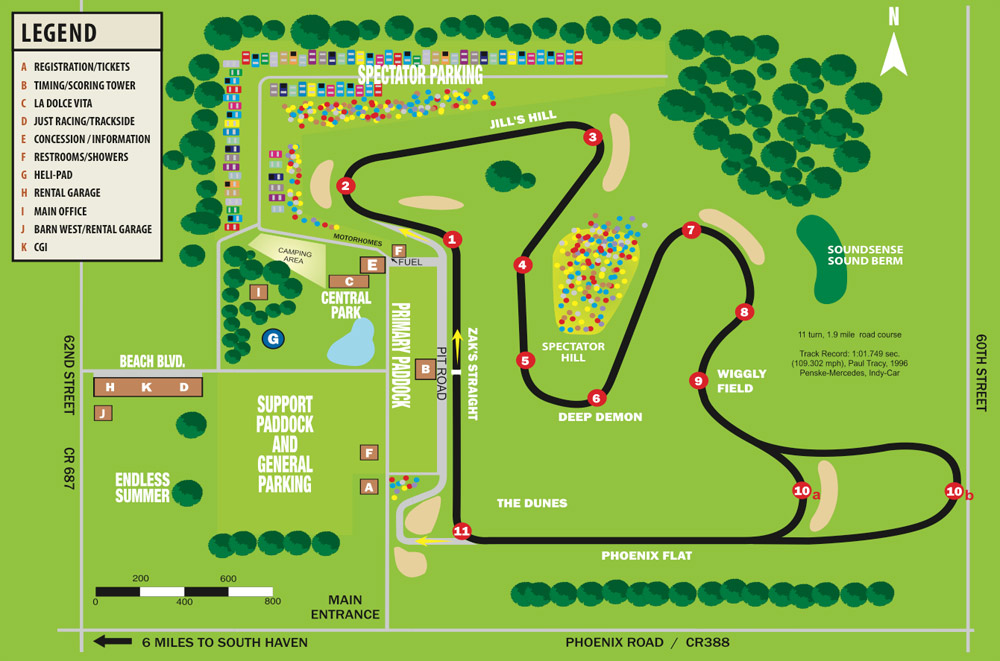 Why do I call it one of the most accessible tracks?  There's a lot of track days here ranging from manufacturer clubs like the BMW Club with regular events to occasional annual events by other car enthusiasts clubs, such as West Michigan Honda Meet.  Neither of which require owning a BMW nor a Honda, just a car that's not leaking fluids or flaking off rust (usually).  I've even been to the track with a handful of people and had it rented out all to ourselves.  All in all there are a lot of events going on here so it's easy to attend one, generally for $200-250.
In the past, test 'n tunes were offered very frequently and for $60.  These ran from 5:30pm – 9:00 and ran after the typical day's events were complete, often offering a lot of good track time with not a lot of neighbors.  Occasionally new cars would even be out here for testing and one might even share the track with someone like Car & Driver doing a comparison or showdown between some new cars.  Checking the current event schedule it seems the test 'n tunes are still offered, although at a price point of $105 and a little less often.  Best to check the schedule ahead of time or shoot an e-mail over before visiting.  I do see there appear to be a few good Fridays in there for open track days. For $1000 they will rent out the track any evening you'd like, not bad if you get 10 or more guys to go on a fun trip.
It's not a bad drive out here from Chicagoland, although if I go I plan to stay at least one night uuuuusually.  The town is a nice little vacation town and popular in the summer.
But let's get back to the track.  It's a great track for beginner's, it is pretty flat and about as safe a track as one can get.  Lots of run off area.  Club day, open track day, test 'n tune – the same rules are all going to apply in some fashion to keep everyone as safe as they can be and to avoid anyone trading paint. Not my fastest lap but here's a video on the track. Feetsies are more boring than usual as I was saving some brake and as a result shifting less as well.